Homeowners often don't realize that you can schedule short-term, affordable residential dumpster rentals in Sarasota, to keep your property clean and tidy during various cleanup or renovation projects. Dumpster rentals also eliminate the risk of facing fines from the city for putting prohibited trash out for pickup! Check out a few times when you might investigate a dumpster rental for your property and various projects around the home.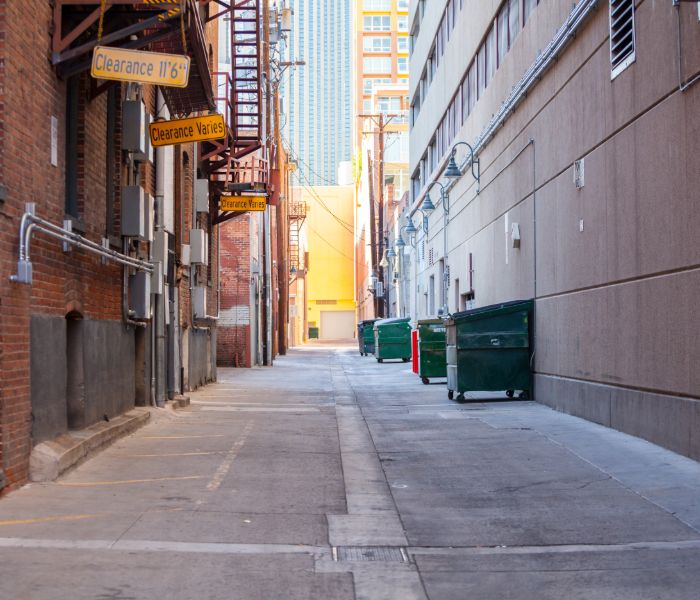 1. Schedule Residential Dumpster Rentals in Sarasota for Spring Cleaning
Cleaning out your home's closets, attic, and other rooms once a year or every few years is an excellent way to keep yourself organized and ensure a clutter-free environment. However, trying to bag up all those unwanted items can be difficult and time consuming, and trash collectors might not pick up all those items you leave by the curb!
If you're considering a cleanout project for your home, schedule a dumpster rental. You can then toss out furniture, small appliances, tools, and other such unwanted items without breaking them down or risking trash collectors refusing to pick them up. You also won't need to worry about having all those unsightly items sitting in the garage or cluttering up your yard, waiting for trash day!
2. Sarasota Dumpsters Work for Yard Cleanups!
Along with cleaning out the inside of your home, consider a dumpster rental in Sarasota for when it's time to give your yard a major cleanup. Most dumpster rentals can accommodate weeds, uprooted shrubs, tree branches, broken concrete and paver stones, decking wood, and other such outdoor items. As with an interior cleanout, you won't need to worry about bagging up those items or otherwise disposing of them with your household trash when you rent a dumpster for your yard cleanout.
3. Renovation Projects Are Easier Residential Dumpster Rentals
Homeowners are often surprised at the amount of debris created by even the smallest renovation project. They might also be surprised at how heavy and cumbersome that debris can become, which is why it's often impossible to break it down and bag it up so it can be included with your everyday trash.
If you're considering a home renovation project, schedule a dumpster rental. You can then easily toss out drywall panels, plumbing fixtures and features, floor tile, carpet pieces, and other such debris easily; not only are you assured that the items will be removed but this can also help keep your home cleaner and safer during your renovation project.
4. Before You Move, Schedule a Dumpster Rental
If you're planning on moving, consider a dumpster rental before the big day! Going through your home and tossing out items you never use and don't need means not having to pack those items, pay for more space on the moving truck, and then hauling them from one home to the next. Scheduling a dumpster rental as soon as you start packing allows you to easily toss out unused personal belongings, making packing easier and ensuring your current home stays neat and tidy throughout the process.
5. Estate Cleanouts Should Include Dumpster Rentals
If you've been tasked with cleaning out the home, storage facility, or other property of a deceased friend or relative, you might consider a dumpster rental for the project. While you will no doubt keep certain items for sentimental reasons and then sell or donate other items, some things will simply need to be tossed out.
Remember that charities don't typically take damaged or unusable furniture and clothing, half-used craft supplies, open or expired foodstuffs, and the like. Selling items means having to find a buyer, negotiate prices, package them up, ship them, and so on. The price they fetch might not be worth that time and hassle! Tossing out such items can make the unpleasant task of an estate cleanout much easier on you overall.
Homeowners should also remember that they can and should rent a dumpster in Sarasota for just about any reason, as dumpsters make cleanup and organizing a breeze! If you have any cleaning, organizing, or renovation project on the horizon, if one of the kids is moving out and doesn't want their old "stuff" and you don't want to keep it in the house, or you know it's time to go through the home and purge excess clutter, a residential dumpster can be just what's needed to make the project easier on everyone.
Sarasota Dumpster Rental is proud to offer this information to our readers and hopefully you found it helpful! If you're in the market for residential dumpster rentals in Sarasota, give us a call. We have a wide variety of dumpster sizes from which to choose and can help you choose the best option for your project. For more information, give us a call today.